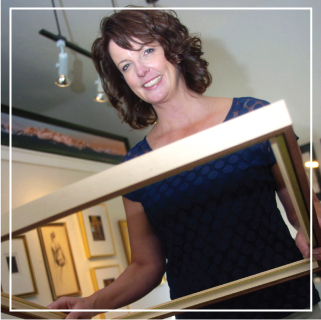 Expert Framer
Meg owns and operates a nationally recognized frame shop, Finer Frames, for over 15 years. Finer Frames has earned national exposure framing for NBC's reality show "The Neighbors" and ABC's "Extreme Makeover: Home Edition."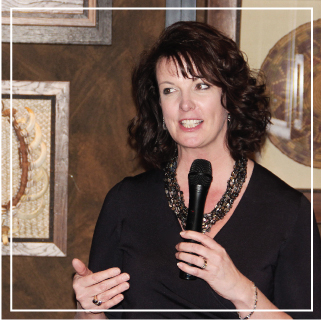 TRAINING & SEMINARS
Meg is a recognized consultant in the art and framing field. She travels widely in the U.S., presenting sales and marketing seminars for small businesses. Book Meg for an event!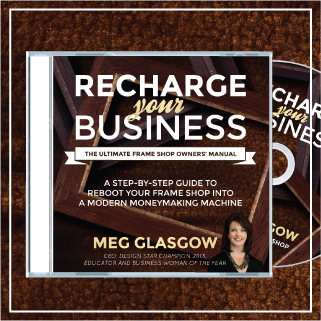 Check out my newest book
Recharge Your Business: A step-by-step guide to reboot your frame shop into a modern, moneymaking machine. Buy it in the shop. 
Listen to my latest podcast!